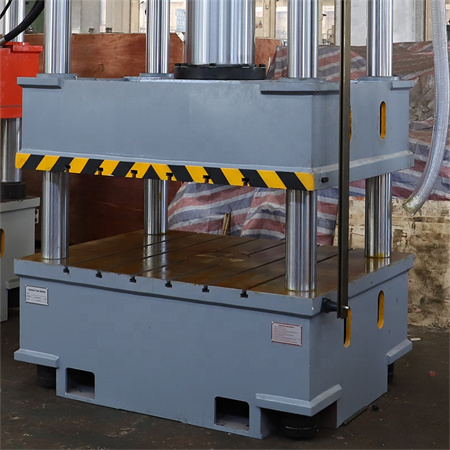 4 Pillar Hydraulic Press 4 Pillar Hydraulic Press 4 Pillar Hydraulic Press 500 Tons
$26,500.00/ Set
1 Set (Min. Order)
It also could be used in alignment and press-fit the pressing of powder products and plastic products , And the press forming of insulating material . 3.Kitchenware: sink ,tea set and Other kinds of containers . We check the finish machine one by one, make sure the quality is good.
4 Pillar Hydraulic Press 4 Pillar Hydraulic Press Machine 100 Ton 4 Pillar Sheet Metal Forming Hydraulic Press Machine
$5,600.00-$6,100.00/ Set
1 Set (Min. Order)
pls advise the rated pressure ,we will design the hydraulic embossing press machinefor you. When you send the hydraulic embossing press machine inquiry to me,please advise the rated pressure,or choose the model according our website info. so that we will send the quotation specification of hydraulic embossing press machine to you directly.
4 Pillar Hydraulic Press 300 Ton Hydraulic Press 4 Pillar High-Pressure Molding Hydraulic Press 300 Ton
$9,000.00/ Piece
1 Piece (Min. Order)
Feature Reasonable design and good processing part make it low engry consumption. Cylinder adopts to forge and grind, it have good reliability in state of high pressure. Enable customers to lower production cost and create quality products.
Hydraulic 4 Pillars Press Hydraulic Hydraulic Press Fitting Machine Yongheng Hydraulic 1400Ton High Speed 4 Pillars PLC Control Auto Parts Hydraulic Press Fitting Machine
$26,180.00-$26,200.00/ Set
1 Set (Min. Order)
Characteristics: Four/4 Column Hydraulic Presses/Double Action Deep Drawing Hydraulic Press Used in Processing Metal Products has the black-white control and PLC controls two kinds of electrical control system. The theadjustment, manual and the semiautomatic three operation mode may realize the constant pressure and decide theregulation two sreft ways. pressure regulation and stroke regulation which can beselected through operational panel, and has the character of pressure-keeping and time-delaying.
Hydraulic Press For Hydraulic Drawing Press Hydraulic Press 500ton Steel Deep Drawing Machine For Sink/Pot/Shovel Making
$11,220.00/ Set
1 Set (Min. Order)
4 FOUR COLUMN HYDRAULIC PRESS INTRODUCTION: Deep drawing hydraulic press Features: – The hydraulic press of this series is the double-movment hydraulic press for sheet metal drawing. It is Paticularly for drawing,forming,flanging,bending and stamping of sheet metals for making pars and It is also fit for stamping process and pressing process. – The hydraulic press is charactrized with high speed under no-load condition ,high efficiency in energy utilization and low poer consumption with the blank holder presssure and drawing force adjustable.
Yihui four column hydraulic press 5kg 10kg animal licking salt block pressing machine
$25,000.00/ Piece
1 Piece (Min. Order)
When constant pressure formation, after suppression has gurantees when the rolling and automatic return trip movement. In the worktable is loaded with goes against the installment, besides goes against the product. We dispatch technician to customer's factory for installations and preoperation of machines.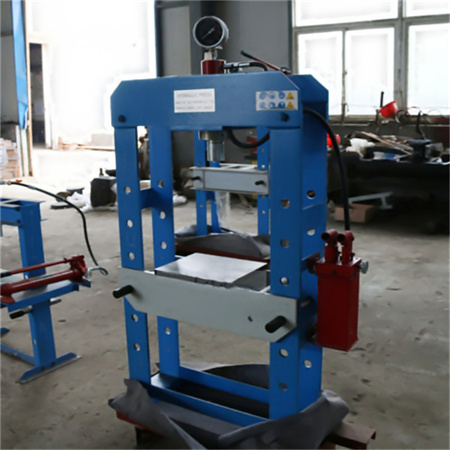 Y32 Steel sheet door pltae embossing pressing hydraulic cold press machine
$9,100.00-$9,200.00/ Set
1.0 Sets (Min. Order)
6. Slider working pressure load and slow down quickly work into the travel range can be adjusted according to process requirments. From the start, our mission has been focused on offering our clients affordable, heavy-duty machine tools, without sacrificing quality and performance. And with a nationwide dealer network, we are committed to providing our clients with the highest level of responsive service and support.
Metal coin high speed vertical cnc motor manual stamping four column servo hydraulic press
$10,000.00-$99,900.00/ Set
1.0 Sets (Min. Order)
OEM four column three beam 300 ton hydraulic press
$12,000.00-$15,000.00/ Set
1 Set (Min. Order)
Four pillar Hydraulic Press for auto part
$1,000.00-$150,000.00/ Set
1 Set (Min. Order)
Cheap price high quality YL32 four pillars hydraulic press 200 ton kitchen tools stretching press
$1,284.00-$9,847.00/ Set
1.0 Sets (Min. Order)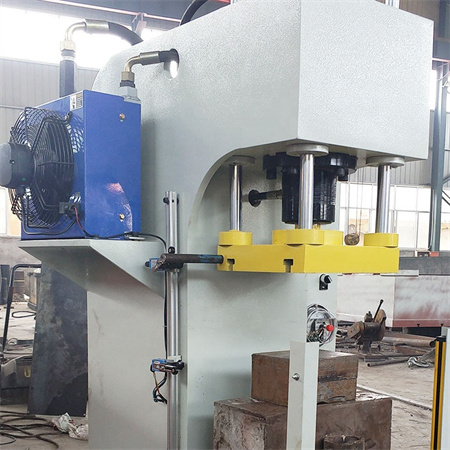 Sun Glory four pillar hydraulic press for stainless steel pot making machine
$9,000.00-$10,000.00/ Set
1 Set (Min. Order)
Factory Direct Sale Four Pillar Bath Bomb Hydraulic Press
$2,200.00-$2,400.00/ Set
1 Set (Min. Order)
200 Ton Four Pillar Deeping Drawing Hydraulic Press Machine HBP-200 Hydraulic Presses Price
$26,500.00-$30,500.00/ Set
1 Set (Min. Order)
low prices JULY made 5 ton four pillar manual hydraulic punch welding press
$2,182.00-$2,858.00/ Set
1 Set (Min. Order)
Four column aluminum cookware stretching machine gas stove deep drawing press hydraulic
$12,000.00/ Set
1 Set (Min. Order)
4 pillars 300 ton hydraulic press 300 TON PRESS 315 ton hydraulic press
$21,500.00/ Set
1 Set (Min. Order)
Environmental Protection Press Machine Hydraulic 20 Ton Hydraulic Press For Hookah Charcoal 4 Pillar Hydraulic Press
$6,025.58-$6,958.36/ Set
1 Set (Min. Order)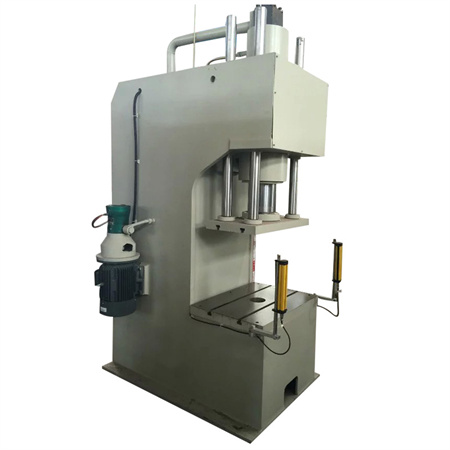 Y28-500/820 4 FOUR COLUMN HYDRAULIC PRESS,DOUBLE ACTION DEEP DRAWING PRESS
$1,000.00-$100,000.00/ Unit
1 Unit (Min. Order)
Automatic/manual Cnc 100 Ton Four Pillar Deep Drawing Hydraulic Press
$10,000.00-$30,000.00/ Set
1 Set (Min. Order)
Three beam four column hydraulic press, simple, economical and practical four column universal hydraulic press
$5,000.00/ Set
1 Set (Min. Order)
YKS41-100T Factory main product good quality YKS41 Square Indenter Four-Guide Pillar Fast Hydraulic Press
$10,000.00/ Piece
1 Piece (Min. Order)
Yongheng Hydraulic CE Certification 1200 Ton Four Column Hydraulic Car Body Panels Forming Making Machine Hydraulic Press
$9,210.00-$9,230.00/ Set
1 Set (Min. Order)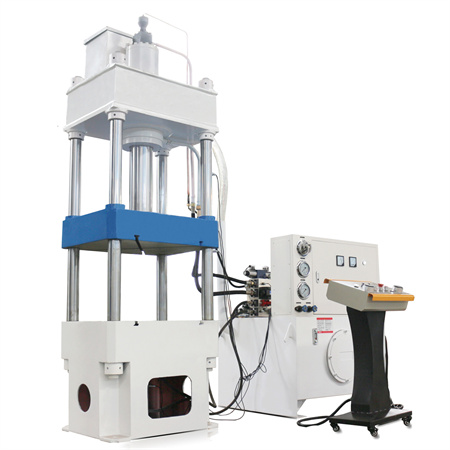 hot new products hbp-400 four pillar deep drawing press stainless steel stretch forming hydraulic press hot sale on line
$44,500.00-$48,500.00/ Set
1 Set (Min. Order)
100ton four column metal extrusion hydraulic press 250 300 400 500 ton four pillar hydraulic cold press machine with YTD32series
$6,000.00-$8,000.00/ Set
1 Set (Min. Order)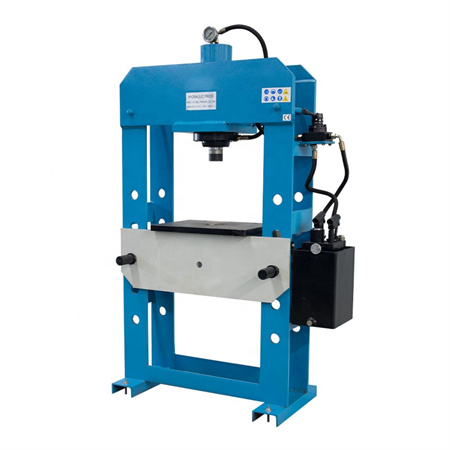 Electric 4 pillar hydraulic press 250 ton, cold and hot hydraulic press
$1,500.00-$8,500.00/ Set
1.0 Sets (Min. Order)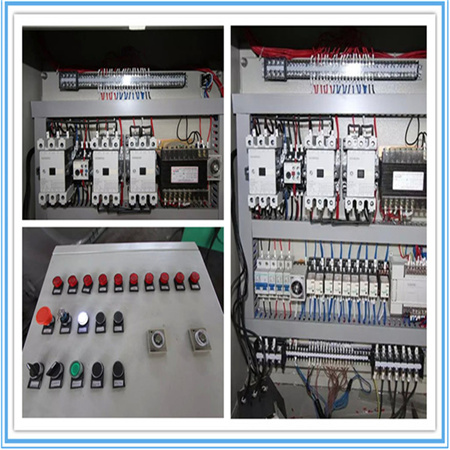 manufacturer four column hydraulic press with sandwich composite panel YW32-200TA
$7,500.00-$9,000.00/ Set
1.0 Sets (Min. Order)
200 ton Four pillar Deep drawing hydraulic press machine with cushion
$7,200.00-$7,480.00/ Set
1 Set (Min. Order)
China Suppliers Four column hydraulic pressing machine 100t 200t
$7,500.00/ Set
1 Set (Min. Order)
Four Pillars dDouble Action Hydraulic Press Machine For Powder Forming
$18,000.00-$20,000.00/ Set
1 Set (Min. Order)
Four Column hydraulic cable press with good price
$5,044.00/ Set
1.0 Sets (Min. Order)
Two Pillar H Frame Hydraulic Workshop Press
$5,000.00/ Set
10 Sets (Min. Order)
Factory price top quality four column 200 ton metal forming machine hydraulic press
$10,000.00-$11,600.00/ Unit
1 Unit (Min. Order)
Videos
RAYMAX is the perfect place to pick up a new or used wholesale four pillar hydraulic press products. Punching machines are widely used across industry to emboss or puncture sheet materials evenly and with maximum precision. Often used in combination with lathes and mills, punches are particularly useful for processing sheet metal on industrial assembly lines, but they can find plenty of applications in smaller workshops or even home DIY settings. Whatever your needs, RAYMAX's wholesale punching machine catalogue will be the place to look.
Replacing or sourcing a new four pillar hydraulic press is easy with RAYMAX. Our collection includes hydraulic and pneumatic punching machines, as well as simpler manual punches and CNC punching units that can be programmed externally to deal with complex processing operations and continuous mass production. Some have servo drives installed to deliver maximum accuracy, and will be ideal for production tasks in demanding sectors like medical tools. But you can find a wide range of more affordable industrial punch machines as well, making it easy to stock metal working plants. And there are also highly mobile portable punches that can be used in repair tasks or detailed metalworking projects.
Choosing the right four pillar hydraulic press is simple at RAYMAX. Our punching machines from Chinese industrial partners are divided into different types, and you can also filter instantly by management classification. Search for specialist plastic or paper presses, or stick to metal presses and find models with the right production rates, automation features, and power rating. Whatever your production demands, RAYMAX's tools catalogue has what you need, so browse the listing and pick punching machines to upgrade your business today.