Pneumatic Punching Machine JH21 C-Type High Precision PLC Control System Pneumatic Press Sheet Metal Punching Machine
$27,400.00-$31,800.00/ Set
1 Set (Min. Order)
Machine operation drive disk assembly adopts centralized detection and automatic forced lubrication systematic design, so as to realize real time control and self- protection functions. Adopts highly sensitive and reliable clutch and internationally top duplex magnetic valve to guarantee precision and safety for the operation and stop for press machine. Machine's structural design shall be reasonable for the convenience of realizing automation production, reducing cost, and improving efficiency.
Sheet metal machinery customized electronic press punching machine
$5,000.00-$250,000.00/ Unit
1.0 Units (Min. Order)
JH21 16T C type CNC steel stamping press pneumatic punching machine in stock from Durmapress ITEMS UNIT JH23-16 Nominal capacity KN 160 Nominal stroke mm 2 Slide stroke length mm 55 Stroke times per minute times 125 Max. die set height mm 220 Throat depth mm 160 Distance between uprights mm 220 Table hole diameter mm 100 Over all dimensions L-R mm 1050 F-B mm 1200 Height mm 1960 Distance between foundation bolts L-R mm 450 F-B mm 780 Motor power kw 1.5 Durmapress is a professional machine products manufacture with 20 years experiences in China, We are the best manufacturer that you can trust in China. 1.Your inquiry will be replied in 24 hours 2.To offer free service within warranty 3.Technology Support Provide operation video for training 4.Professional after-sales service team 5.If you need to develop products with your own specification, we can help you to work it out.
Yamaha Japanese High Speed Die Precision Cnc Hole Punch Electronic Punching Machine Automatic For Pcb Pi Film
$45,500.00-$227,000.00/ Unit
1.0 Units (Min. Order)
3: East to operate: first punch, then riveting with eyelet. The size and material also can be designed according to customer's requirement. Special features: We have got patent for this eyelet machine, first class quality.
Punching Pneumatic Machine Stamping Press Feeder 60T High Speed Punching Pneumatic Feeder For Press Blanks Stamp All Metal Inc Stainless Steel Brass Stamping Machine
$25,000.00-$100,000.00/ Unit
1 Unit (Min. Order)
4-pole punching machine is mainly for die cutting leather, plastic, cloth, leather bag, toy, foamed sheet, rubber product, soft wooden piece and other products. Q: What is your terms of payment 9 A: After the Contract has been signed by both parties, the buyer shall Pay the 30% of the total amount within a week by telegraphic transfer (T/T). Testing in the seller factory and before shipment, the balance of the total amount must be paid by T/T.
Pneumatic Punching Machine Accurl JH21 C Frame Pneumatic Power Punching Machine For Stamping Metal
$7,800.00-$10,000.00/ Set
1.0 Sets (Min. Order)
•Balance cylinder: manual oil lubrication. •PLC control of international brand. •Contactor and button of international brand.
Aluminum hole punch press machine CNC pneumatic punching machine from Rbqlty
$7,900.00-$8,000.00/ Set
1 Set (Min. Order)
Before order, please send us the clear document of your logo, also the authorization paper to allow us to print your logo. 04) Q: Whether can visit your workshop and to see how to process the machine9 A: No problems, you are always welcomed to visit us, before order or before shipping. If need to see how to process the machines, please inform us what type machines you want to see, we will try to prepare the similar machines ready before you come.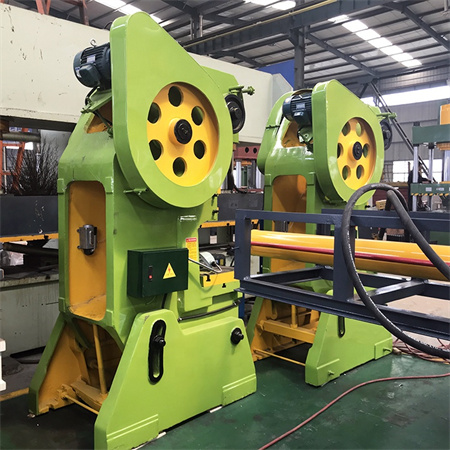 New Automatic Punching Machine For Pipe and Tube Metal and Iron Perforated machine
$10,950.00-$11,000.00/ Piece
1 Piece (Min. Order)
it is also featured with high speed downward moving, low speed processing and hi-speed position resume . In addition to increasing the activation speed, it can effectively reduce 0 load to save electrical energy. 5 . So choose us, equaling to choose the competitive price and stable quality both.
JH21 pneumatic punching machine with automatic feeder
$8,000.00-$8,500.00/ Set
1 Set (Min. Order)
5. Also we can produce machine according to customer eyelet size . 7. The machine can save energy , and is an environmental protection machine . Different customer have different demand , so we will produce machine according to customer demand . 2 .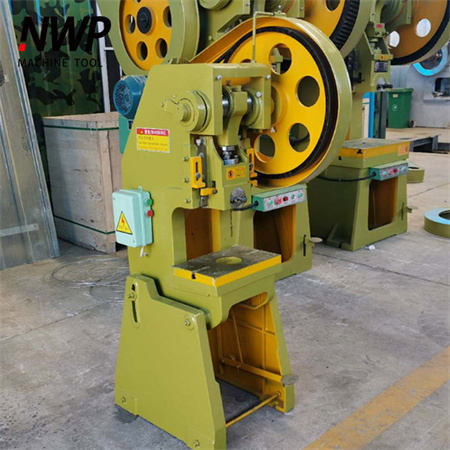 LIUDU Hole Punching Machine Foot Press Eyelet Machine Pneumatic Grommet Machine
$300.00-$892.00/ Set
1.0 Sets (Min. Order)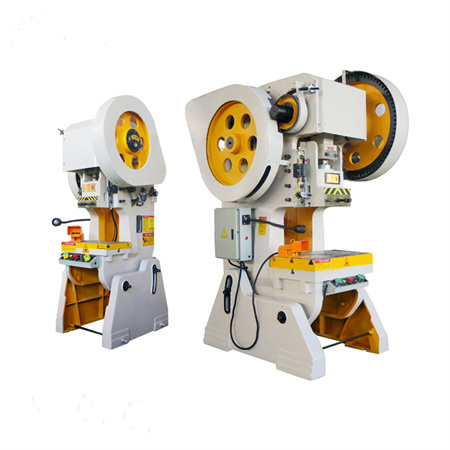 Kitchen knife sets automatic or semi auto die punching machine with auto feeder
$30,000.00/ Set
1 Set (Min. Order)
Factory price High desktop Automatic elastic rubber band round hole cut punching machine
$850.00-$1,650.00/ Set
1 Set (Min. Order)
ZONESUN ZS-P3T Pneumatic High Speed Press Semi Automatic Metal Leather Eyelet Hole Punching Machines
$869.99-$929.99/ Set
1 Set (Min. Order)
Automatic Pneumatic eyelet machine / Flex banner eyelet machine
$250.00-$550.00/ Unit
1.0 Units (Min. Order)
Durable lightweight pneumatic eyelet machine semi-automatic curtain eyelet eye punching machine
$110.00-$165.00/ Piece
1 Piece (Min. Order)
Fast Sheet To Sheet Automatic High Precision CCD Guide Hole Punching Machine (double needles)
$22,000.00-$26,000.00/ Set
1 Set (Min. Order)
2020 New Arrival GED Wholesale Pneumatic Eyelet Grommet Puncher Button Hole Punching Machine for Sale Have In Stock
$458.00-$568.00/ Piece
1 Piece (Min. Order)
18 Years Of Industry Experience 80 Ton Cnc High-accuracy Automatic Metal Pneumatic Punching Hydraulic Press Machine Price
$18,100.00-$19,000.00/ Piece
1 Piece (Min. Order)
High quality JH21 series shape holes cnc steel automatic pneumatic punching machine
$8,500.00-$8,700.00/ Set
1.0 Sets (Min. Order)
automatic punching machine 63ton power press 40 ton
$400.00-$4,500.00/ Set
1.0 Sets (Min. Order)
A3 A4 Card Punching Machine Pvc ID Card Sheet Automatic Cutting Machine
$29,999.00-$39,999.00/ Set
1 Set (Min. Order)
JH21 60T Tons CNC punching machine pneumatic press machine good quality
$13,800.00-$15,800.00/ Set
1 Set (Min. Order)
CE small 200kg CNC tablet pneumatic press machine automatic mini metal hole punching stamping machines
$94.15-$121.85/ Piece
1 Piece (Min. Order)
High Speed Practical Automatic Eyelet Punching Machine For Tarpaulin Or Banner
$2,300.00/ Piece
1 Piece (Min. Order)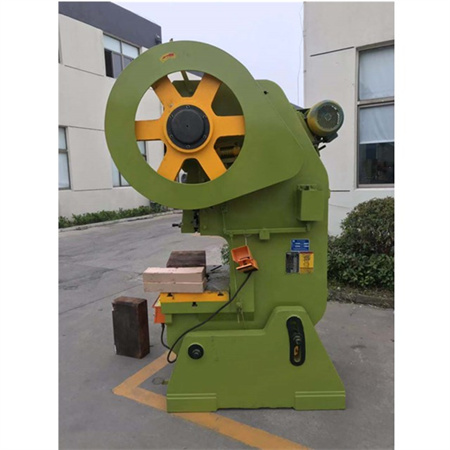 electronic pneumatic tarpaulin eyelets punching machine for button hole making
$2,100.00-$5,000.00/ Set
1.0 Sets (Min. Order)
RSD-40T Automatic Double-Side EPE Foam Punching Machine
$4,000.00-$6,000.00/ Set
1.0 Sets (Min. Order)
fast pneumatic metal power press, new JH21-16tons automatic steel hole precision punching machine
$15,000.00-$25,000.00/ Set
1.0 Sets (Min. Order)
Automatic Heavy Material Eyelet Punching Machine
$3,500.00/ Set
1 Set (Min. Order)
Beltwin light duty belt / food industry conveyor belt pneumatic finger punching machine 1600
$2,000.00-$5,000.00/ Unit
1.0 Units (Min. Order)
Automatic aluminium foil food container making machine JH21 punching machine hotsale hole punching machine
$5,000.00/ Set
1 Set (Min. Order)
JH21-125 Cnc Punching Machine Hydraulic Press Machine Automatic Punching Machine For Aluminium Profile
$8,000.00-$30,000.00/ Set
1 Set (Min. Order)
JH21 Automatic punching machinery for door hinge machine 60T 600KN
$20,000.00/ Set
1 Set (Min. Order)
Round tube pneumatic punching machine with stainless steel
$100.00-$1,000.00/ Set
1.0 Sets (Min. Order)
Pneumatic Power Source automatic shower curtain eyelet punching machine
$2,000.00-$3,000.00/ Set
1 Set (Min. Order)
RAYMAX is the perfect place to pick up a new or used wholesale automatic pneumatic punching machine products. Punching machines are widely used across industry to emboss or puncture sheet materials evenly and with maximum precision. Often used in combination with lathes and mills, punches are particularly useful for processing sheet metal on industrial assembly lines, but they can find plenty of applications in smaller workshops or even home DIY settings. Whatever your needs, RAYMAX's wholesale punching machine catalogue will be the place to look.
Replacing or sourcing a new automatic pneumatic punching machine is easy with RAYMAX. Our collection includes hydraulic and pneumatic punching machines, as well as simpler manual punches and CNC punching units that can be programmed externally to deal with complex processing operations and continuous mass production. Some have servo drives installed to deliver maximum accuracy, and will be ideal for production tasks in demanding sectors like medical tools. But you can find a wide range of more affordable industrial punch machines as well, making it easy to stock metal working plants. And there are also highly mobile portable punches that can be used in repair tasks or detailed metalworking projects.
Choosing the right automatic pneumatic punching machine is simple at RAYMAX. Our punching machines from Chinese industrial partners are divided into different types, and you can also filter instantly by management classification. Search for specialist plastic or paper presses, or stick to metal presses and find models with the right production rates, automation features, and power rating. Whatever your production demands, RAYMAX's tools catalogue has what you need, so browse the listing and pick punching machines to upgrade your business today.