Portable Hydraulic Punching Machine TH-1606 Professional Portable Electric Hydraulic Sheet Metal Hole Angle Steel Punching Machine
$1,075.00/ Piece
1 Piece (Min. Order)
EKM series contain stations for punching, profile cutting, square and round bar profile cutting, flat sheet cutting and corner notching. Each work station provides accuracy and ease of use while ensuring safety with special covers. Rear notching station, Low power inching and adjustable stroke at punch station.
Hydraulic Punching Machine Hydraulic Q35Y-16 Series Hydraulic Punching Machine
$5,390.94-$5,674.67/ Set
1 Set (Min. Order)
After you choose 1. We will count cheapest shipping cost and make invoice to you at once. 2. Check quality again, then send out to you at 1-2 working day after your payment. ) 9. Q: How does your factory do regarding quality control9 Answer: "Quality is priority.
Punching Machine Hydraulic Sheet Metal Punching Machine Q35Y Type Combined Punching And Shearing Machine Punching Cutting Notching Steel Sheet Metal Hydraulic Iron Worker
$5,000.00-$7,500.00/ Set
1 Set (Min. Order)
Add: Shacun Industry Park, Licheng District, Jinan City, China. Contact person: Martin Hoo +86-15253156158 Skype/Wechat: martinhoo936 Line: martinhoo518 QQ: 613252158 WhatApp: +8615253156158 Website: Othere related machine suggestion: Shandong Darling Machinery Equipment Co., Ltd. Add: Shacun Industry Park, Licheng District, Jinan City, China.
Machine Punching Hydraulic Hydraulic Punching Machine Hydraulic Steel Worker Machine Combined Punching Cutting Hydraulic Punching And Shearing Machine
$7,600.00-$7,900.00/ Set
1 Set (Min. Order)
2.Small size, light weight, easy to operate, save effort and punch fast . if machine have serious quality problem ,we support to back . We will choose one shipping way to suit customers request .
Hydraulic Punching Machine Turret Punching Machine Price Accurl Brand CNC Hydraulic Turret Punching Machine
$26,000.00-$40,000.00/ Set
1.0 Sets (Min. Order)
body can be tilted, , high rigidity and less deformation Compact. The Machine use Rigid rotated bond clutch rigid and well supported. Protective fence and the safety interlock to ensure the operation safety.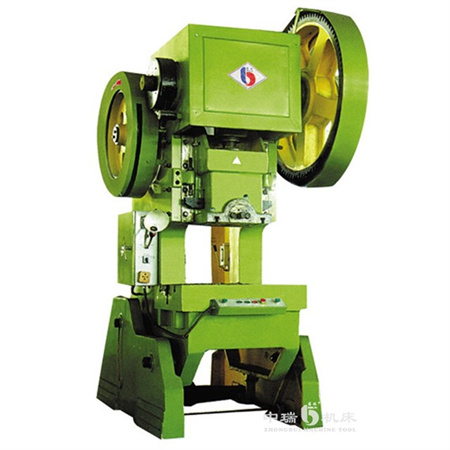 ODETOOLS MHP-20 hot sell CE certifaicate portable punching hydraulic hole puncher machine
$200.00-$220.00/ Set
1 Set (Min. Order)
It is widely used in steel structure, high voltage tower, telecommunication tower, large rigid frame bridge, military and air craft and other metal fabricating industries. Optional configuration: v Automatic Holding System: The automatic holding system can be chosen to set up in angle steel shearing and plate shearing work position. v Temperature cooling system: When the machine is working, you can read the temperature of oil through the monitoring screen.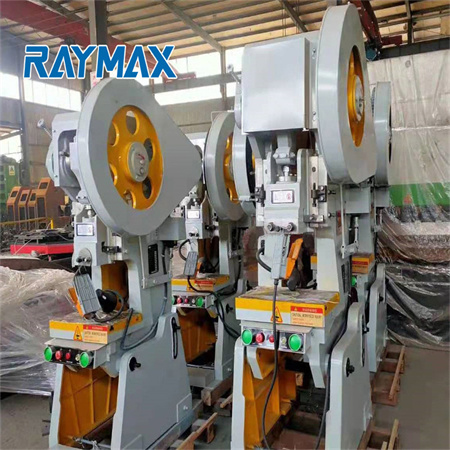 portable manual hand press iron stainless steel sheet metal knock out hydraulic hole puncher tools punching machine
$98.17-$108.00/ Set
1 Set (Min. Order)
We are a golden supplier authorized by Alibaba , The Trade Assurance system can keep we do business safely . Click here to learn How does Trade Assurance Work Clike here to check our transaction history and client list . 4. What is the language of the manual and instructions on machine 9 All in English language .
BE-MHP_32Hydraulic Hole Punching Machine Hydraulic Hole Punch Machine For Punching Machine Hole Portable Cordless Handy Puncher
$460.00-$490.00/ Set
1 Set (Min. Order)
Electric Hydraulic Metal Hole Punch Machinery 950W Portable Mechanical Hole Punching Machine
$296.80-$360.00/ Piece
2 Pieces (Min. Order)
Small portable shaped hydraulic punching machine
$360.00/ Set
1 Set (Min. Order)
10x120mm busbar cutting bending manual portable punching machine
$1,200.00-$1,500.00/ Set
1 Set (Min. Order)
CH-70 portable single puncher hole metal hole punching machine
$95.00-$98.00/ Set
1 Set (Min. Order)
High Power Portable Hydraulic Puncher 110/220V Hole Punching Machine MHP-20
$245.00-$264.00/ Set
1 Set (Min. Order)
Customized Puncher/Hydraulic Portable Punching Machine/Manual Tpa 8 Hydraulic Hole Punch Driver for sell
$440.00/ Acre
1 Acre (Min. Order)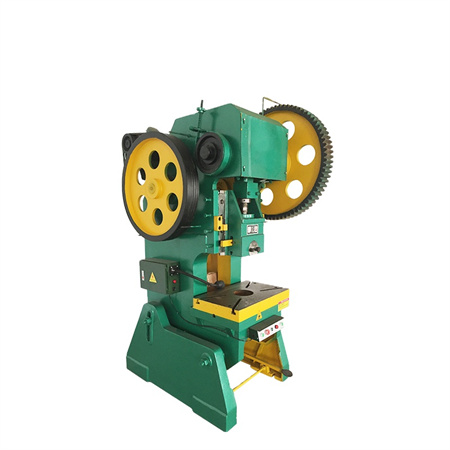 Hot Sales Portable Hydraulic Press for sale/Eyelet Punching Machine
$200.00-$300.00/ Set
1 Set (Min. Order)
New design punching machine hydraulic press portable punching machine with high quality
$5,000.00-$5,600.00/ Set
1 Set (Min. Order)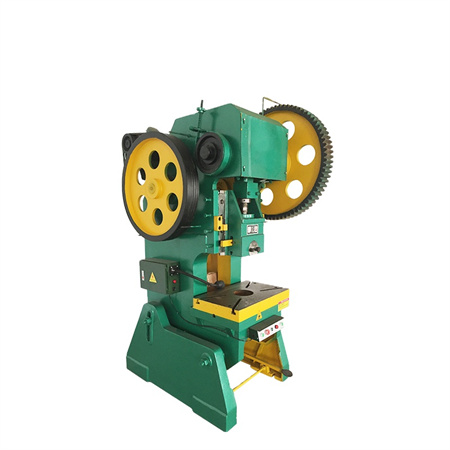 Automatic Cnc Hydraulic Tube Pipe Hole Punching Machine Price
$10,000.00-$30,000.00/ Piece
1 Piece (Min. Order)
Professional Portable Eyelet Steel Metal Plate Hole Punching Machine
$352.00-$367.00/ Set
1.0 Sets (Min. Order)
Used Geka Hydraulic Portable Punching Iron Worker Machine
$5,000.00-$10,000.00/ Set
1 Set (Min. Order)
Hot sale Portable Different Shaped Hole Punch Machine factory price for sale
$750.00-$860.00/ Set
1 Set (Min. Order)
Portable hydraulic punching machine metal steel ironworker shearing and punching machine for sale
$280.00-$315.00/ Set
1.0 Sets (Min. Order)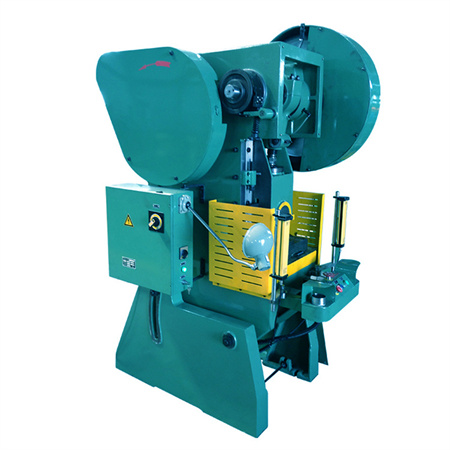 20 Ton Manual Portable Effective Hydraulic Press Machine From China
$300.00-$340.00/ Set
5 Sets (Min. Order)
Gantry Type Portable Electric Hydraulic Press Machine 10T, 20T, 30T, 50T, 63T
$1,100.00/ Set
1 Set (Min. Order)
AccurL Portable punch machine Hydraulic punching machine
$54,000.00-$69,500.00/ Set
1 Set (Min. Order)
Chinese Manufacturer Portable Single Hole Punching Machine For Wholesales
$5,350.00-$5,540.00/ Set
1.0 Sets (Min. Order)
Yongcheng hydraulic puncher hole punching machine for metal iron YC-20 construction machinery steel tool
$190.00-$230.00/ Set
1 Set (Min. Order)
Y27-500 Hydraulic Press 500 Tons Portable Hydraulic Press Brake Machine Automatic Punching Machine For Aluminium Profile
$5,800.00-$212,000.00/ Set
1 Set (Min. Order)
Steel punching machine / hydraulic bus bar puncher for steel copper aluminum
$450.00-$700.00/ Set
1 Set (Min. Order)
NOKA Portable Pneumatic Chassis Number Punching Machine
$50,000.00-$60,000.00/ Set
1 Set (Min. Order)
220 V High efficiency portable punching machine Sheet metal punching machine
$994.00-$1,256.00/ Carton
1 Carton (Min. Order)
Laboratory 30 Ton Manual Hand Cheap Portable Hydraulic Press Machine
$1,250.00/ Piece
1 Piece (Min. Order)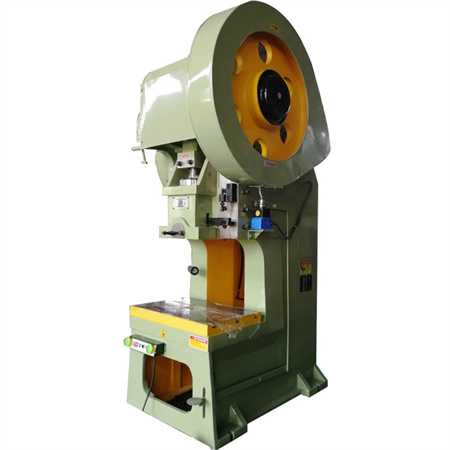 Factory Price Hydraulic Press Machine 10 Ton Hydraulic Press Portable Hydraulic Punching Machine
$900.00/ Piece
1 Piece (Min. Order)
High Quality Channel Punching Machine Iron Worker hydraulic punching machine portable
$2,000.00/ Set
1 Set (Min. Order)
RAYMAX is the perfect place to pick up a new or used wholesale portable hydraulic punching machine products. Punching machines are widely used across industry to emboss or puncture sheet materials evenly and with maximum precision. Often used in combination with lathes and mills, punches are particularly useful for processing sheet metal on industrial assembly lines, but they can find plenty of applications in smaller workshops or even home DIY settings. Whatever your needs, RAYMAX's wholesale punching machine catalogue will be the place to look.
Replacing or sourcing a new portable hydraulic punching machine is easy with RAYMAX. Our collection includes hydraulic and pneumatic punching machines, as well as simpler manual punches and CNC punching units that can be programmed externally to deal with complex processing operations and continuous mass production. Some have servo drives installed to deliver maximum accuracy, and will be ideal for production tasks in demanding sectors like medical tools. But you can find a wide range of more affordable industrial punch machines as well, making it easy to stock metal working plants. And there are also highly mobile portable punches that can be used in repair tasks or detailed metalworking projects.
Choosing the right portable hydraulic punching machine is simple at RAYMAX. Our punching machines from Chinese industrial partners are divided into different types, and you can also filter instantly by management classification. Search for specialist plastic or paper presses, or stick to metal presses and find models with the right production rates, automation features, and power rating. Whatever your production demands, RAYMAX's tools catalogue has what you need, so browse the listing and pick punching machines to upgrade your business today.