Shearing Machine AMUDA 12X2500 Motor Driven Shearing Machine With MD11 For Carbon Steel Plate
$4,700.00-$47,000.00/ Set
1.0 Sets (Min. Order)
Manual sheet metal guillotine shearing machine and sheet metal cutting tool a. The construction of guillotine shear is cast iron f . Max. We are designers and builders of high quality metal coil processing line.
Shearing Machine Metal Shearing Machine Hydraulic Used Metal Shearing Machine Industrial Cutting Steel Plate Alligator Shear
$5,000.00-$69,000.00/ Set
1.0 Sets (Min. Order)
3.The HUANTU guillotine shear is available with a broad series of standard equipment but it is possible, at any moment, to add optional equipment according to requirement. Main Features Name: Motor and Hydraulic System Brand: Siemens Germany and Bosch-Rexroth Germany Original: Germany All HUANTU Guillotine Shearing machine Motor original from Siemens Germany. Machine Parts Name: Blade Carrier Beam Brand: HUANTU All HUANTU standard shearing machine backside use back silder, which will make easier for the worker to pick up the material after cutting.
Shearing Machine Plate Shearing Machine YWGS 12*2500 Heavy Duty Hydraulic Steel Plate Shearing Machine
$8,000.00-$15,000.00/ Set
1 Set (Min. Order)
Features: This machine is of simple construction, sensitive and reliable control with a slideway adjustable and reliable control with trap-pull spring in s ide point fixed method. Some machine tools have a press sheet unit to make it cut better. It is light and easy to move, widely used in manual sheet feeding,and easy maintenance, its widely used in motor, electrical, automobile industries and all shops of other industries where sheet metal cutting is required YOU MAY ALSO LIKE:
Shearing Machine Accurl MS7-4*2000mm Swing Beam Shear High Accuracy Hydraulic Sheet Metal Shearing Machine With ESTUN E21S Controller
$4,550.00-$12,500.00/ Set
1 Set (Min. Order)
Q2. Can you provide customized machine or SPM (Special purpose machine)9 A. Q3. Can you provide training for operation CNC machines9 A. S end me details about what you need, you will get the best price in China.
Shearing Machine AMUDA 10X2500 Container Swing Beam Shearing Machine With MD11 From China Best Mechanical
$4,700.00-$47,000.00/ Set
1.0 Sets (Min. Order)
The remote adjustment valve can adjust the working pressure at the right side of the wall board. Cutting control system: 1.The parallelism of the sheet to be cut off and the precision of the shear size can be ensured. 2. Our elite teams can provide you professional, customized, and all-round services around the clock.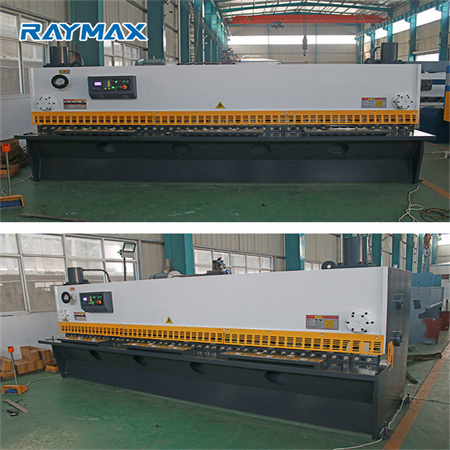 Manual sheet metal guillotine shearing machine and sheet metal cutting tool
$200.00-$1,000.00/ Set
1 Set (Min. Order)
Main Features Name: hydraulic system Brand: bosch rexroth Original: Germany germany bosch rexroth system. After-Sales Service * Training how to instal the machine, training how to use the machine. If container is too tigher,we will use pe film for packing or pack it according to customers special request.
China High Quality hydraulic table metal hand shear, metal plate shearing machine
$3,000.00/ Set
1.0 Sets (Min. Order)
And where there are our machines,there are good reputation and terminal user satisfaction. In this way ,we will save a lot and think in advance for the clients. We welcome your negotiate with us and get a good satisfaction.
Q01-1.5×1320 Manual Foot Sheet Metal Shearing Machine
$950.00-$1,000.00/ Piece
1.0 Pieces (Min. Order)
We dispatch technician to customer's factory for installation and preoperation of machines. Training Service Our technician is available to your factory and offer training of how to use our machines. As well, you may send your technician to our company to learn how to operate machines .
PBS 8 Hand Bar and Section Shear Machine for sale
$100.00-$222.00/ Set
5.0 Sets (Min. Order)
Guillotine Shear TSC1010/1.6 Features 1. The guillotine shear is a high-precision type. 2. Our guillotine shear series products are specifically used for shearing thin plates. shearing thickness(mm) 1.6 Construction Steel plate Packing size(cm) 150x105x116 N.W./G.W.
CNC Hydraulic cutter WEILI metal stainless steel sheet iron sheet foot operated shearing machine Hand Guillotine Shearing
$8,000.00/ Set
1 Set (Min. Order)
Keep hands and fingers clear of the area in front and rear of the shearing blades. Do not use the machine for any purpose other than for which it was designed. If the shear does not cut the paper move the lower blade towards the upper blade.
New E21S Sheet Metal Plate Shear Machine Cutting Machine used metal shearing machine
$7,500.00/ Set
1 Set (Min. Order)
3. Adopt integrated hydraulic system, more reliable and easy for maintenance. 5. Hydraulic drive, return of knife beam is smooth and prompt by nitrogen cylinder. 12. Side guard is standard meeting CE regulations.
QC12K series sheet metal plate shearing machine
$8,200.00/ Set
1 Set (Min. Order)
hand guillotine shearing machine
$220.00-$320.00/ Set
1 Set (Min. Order)
Hydraulic hand shears/cnc guillotine shearing machine
$20,100.00-$27,800.00/ Piece
1 Piece (Min. Order)
Wholesale QC11K-6*6000 Guillotine Hand Shearing Machine for Metal Sheet Stainless Steel
$5,500.00/ Piece
1 Piece (Min. Order)
Best Price Foot Operated Hand Type Metal Sheet Shearing Machine
$650.00-$1,200.00/ Unit
1 Unit (Min. Order)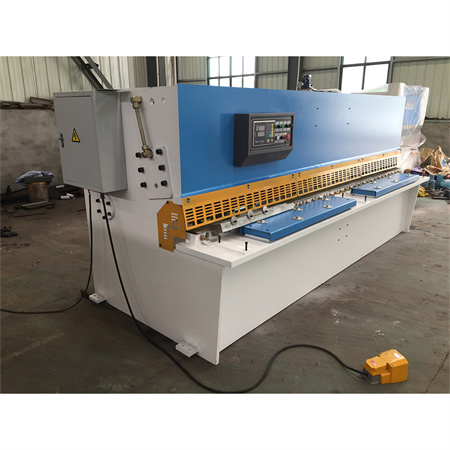 Hydraulic hand operated manual sheet shearing machine hydraulic guillotine metal cutter
$8,000.00/ Set
1 Set (Min. Order)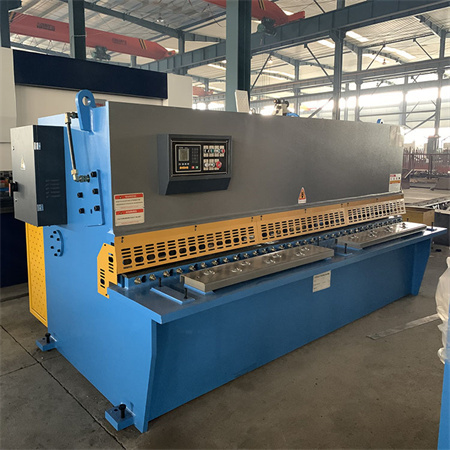 HAND OPERATED SHEET METAL GUILLOTINE SHEAR MACHINE WITH GOOD PRICE AND QUALITY GUARNATEED
$20.00/ Set
1 Set (Min. Order)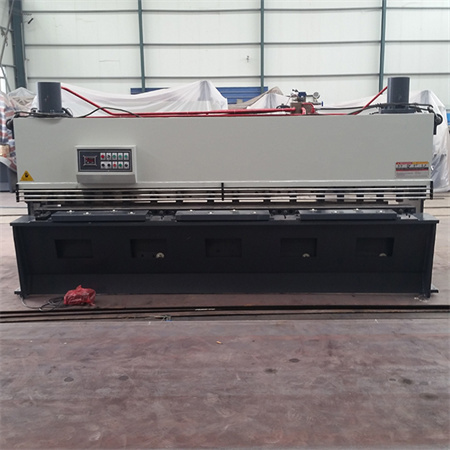 Hand Shear Cutting Machine
$27.46/ Piece
100 Pieces (Min. Order)
E21S guillotine shearing machine QC11Y 8X2500 metal guillotine shear
$9,890.00-$10,990.00/ Set
1 Set (Min. Order)
Steel Plate Shearing Machine Hand Shearing Machine Price Cutting Machine
$5,700.00/ Set
1.0 Sets (Min. Order)
QC11Y 12X3200/ QC11Y CNC Hydraulic Guillotine Shearing Machine
$12,000.00-$30,000.00/ Set
1.0 Sets (Min. Order)
Economic price cnc guillotine hand operated shear hydraulic cutting machine
$3,500.00-$40,000.00/ Set
1.0 Sets (Min. Order)
TSC1010/1.6 Hand Guillotine Shear, Sheet Metal Shearing Machine
$2,660.00-$3,590.00/ Set
1 Set (Min. Order)
Attractive Price New Type Hand Metal Cutting Shears HS-800
$169.99/ Set
1 Set (Min. Order)
FS-1000 Foot shearing machine, Hand shearing machine, Small cutting machine cut paper
$2,800.00-$735,000.00/ Set
1.0 Sets (Min. Order)
instock QC12Y-4×2500 stainless steel Hydraulic shearing machine used for cutting sheet metal
$6,500.00-$8,500.00/ Set
1.0 Sets (Min. Order)
Q11-3*1500 hand shearing machine with good quality
$2,850.00/ Set
1 Set (Min. Order)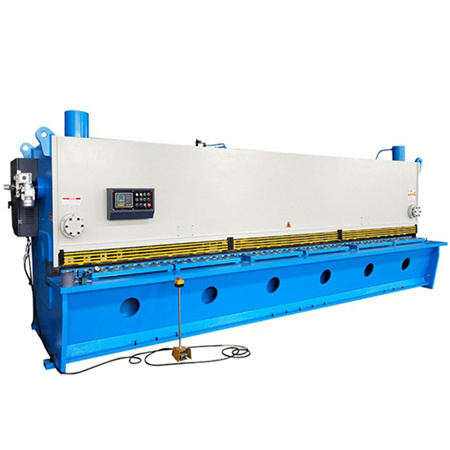 QC12K CNC hydraulic plate cutting shearing machine with Bosch-Rexroth Hydraulic
$25,700.00/ Set
1.0 Sets (Min. Order)
Factory hydraram scrap shear small hydraulic shearing machine hydraulic shear hand for sale
$12,000.00-$15,000.00/ Set
1.0 Pieces (Min. Order)
China Manufacturers Manual Sheet Metal Hand Cnc Hydraulic Shearing Machine
$6,100.00-$45,000.00/ Piece
1 Set (Min. Order)
CNC Hydraulic Cutter Metal Stainless Steel Sheet Iron Sheet Foot Operated Shearing Machine Hand Guillotine Shear
$6,000.00-$9,500.00/ Set
10.0 Sets (Min. Order)
Hand metal shear machine HS-6
$76.00-$106.00/ Set
Videos
There are various shearing machines, broadly categorized into mechanical, hydraulic, swing beam, and guillotine shearing equipment. When selecting the right type for your business, there are various factors you should consider. These factors include the type of metal, price, size, and efficiency. The ideal hand shearing machine to purchase will be heavily influenced by the nature, thickness, and uniformity of the materials you deal with. An electrically powered shearing equipment is suitable for light gauge metals, whereas you will require a mechanical shearing machine with shock-absorbing characteristics for thick metals. Also, before settling on a hand shearing machine, consider its overall price. The price of shearing machines varies widely across the types owing to their specifications, features, benefits, and shortcomings. Settle for the equipment that fits your budget and business needs without overlooking its performance.
Another crucial factor to keep in mind when choosing a shearing machine is its size. Select a hand shearing machine that will efficiently fit your working space to minimize any drawbacks. Lastly, before settling for a hand shearing machine, it is essential to consider its efficiency. It is advisable to choose shearing equipment that can run for an extended time, as it will substantially improve productivity, allowing you to shear more metals.
If you seek a wholesale hand shearing machine, RAYMAX is the place for you. The online business platform partners with several Chinese wholesalers to deliver top shearing equipment at pocket-friendly prices. Use the search feature and filter tools on the platform to find the machinery that most suits your business needs, only a few clicks away.