Machine Press Punching Press Machine Q35Y Combined Punching Machine Shearing Multi Function Ironworker Punching Machine Shearing CE Hydraulic Press 2 Years CNC
$6,500.00-$7,000.00/ Set
1.0 Sets (Min. Order)
Press Machine Hydraulic Press Cutting Shearing Machine QC12Y 8×4000
$9,000.00-$11,000.00/ Set
1.0 Sets (Min. Order)
Machine Press Metal Sheet Shearing Machine Normal Punch Shearing Machine Hydraulic Punch Press Sheet Metal Bender
$5,000.00-$10,000.00/ Set
1 Set (Min. Order)
Press Machine Manufacturer Q35Y-25 Hydraulic Punch Press Shearing Machine Ironworker For Angle Steel Punching And Cutting
$10,000.00/ Set
1 Set (Min. Order)
Press Machine Hydraulic Ironworker Machine CNC Hydraulic Single Head Press Machine Auto Line Ironworker Cnc Hydraulic Ironworker With Punching And Shearing Parts 600 Mm
$5,900.00-$5,928.00/ Set
1.0 Sets (Min. Order)
Proper price top quality punching hydraulic punching and shearing power press machine
$10,000.00-$30,000.00/ Piece
1 Piece (Min. Order)
YANGZI HIW Multi-Functional 5-1 Plate Press Brake Bending Steel Pipe Punching Notching Shearing Machine Iron Worker Machines
$5,870.00-$5,950.00/ Set
1 Set (Min. Order)
Single head adjustable stroke arc power press cnc angle iron shear punching machine price
$1,000.00/ Set
1 Set (Min. Order)
3-IN-1/1016 TTMC Combination Shear, Brake and Roll Machine, 40" Width Sheet Metal Shear Brake and Rolling Machine
$1,035.00-$1,390.00/ Set
1.0 Sets (Min. Order)
Hydraulic Overload Flywheel Press Punching Machine Shearing And Punching Machine
$32,000.00-$34,000.00/ Set
1 Set (Min. Order)
CNC Steel Profiles Hydraulic Press Punching iroworker shearing machine price
$30,000.00-$31,000.00/ Set
1 Set (Min. Order)
Hydraulic ironworker punching and shearing machine iron worker hydraulic press brake machine
$1,000.00-$2,600.00/ Set
1 Set (Min. Order)
Molding Mobile Mini 20 Tons Pneumatic Hydraulic Hydraulic Shear Arbor Cocoa Butter Coin Press Parts Machine For Plastic
$17,999.00-$19,999.00/ Set
1.0 Sets (Min. Order)
punching and shearing machine iron worker hydraulic press brake machine price
$1,500.00-$4,000.00/ Set
1 Set (Min. Order)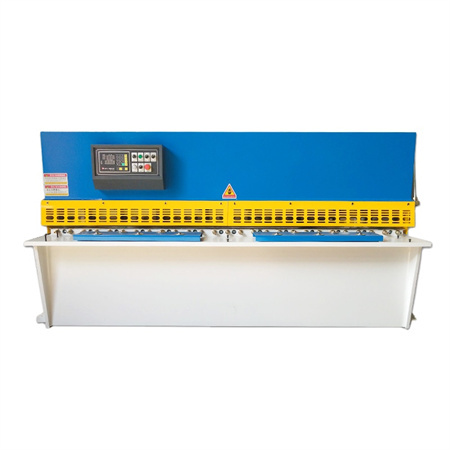 China Manufacturer Slider Stroke 200MM Single Column Shear Adjustable Hydraulic Press Punching Machine
$14,000.00/ Piece
1 Piece (Min. Order)
H frame workshop 40 ton customized size industrial blue gantry shear press machine
$900.00-$1,200.00/ Set
1 Set (Min. Order)
hydraulic press shearing machine with light curtain guard
$3,200.00-$3,320.00/ Set
1 Set (Min. Order)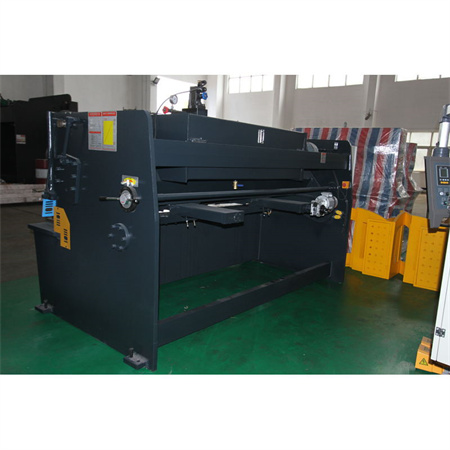 Cnc Automatic Electric Single Double Head Aluminum Composite Tube Pipe Punch Hole Hydraulic Angle Shear Power Press machine
$6,000.00-$20,000.00/ Set
1.0 Sets (Min. Order)
APM2020B FINCM CNC Steel Angle Line Hydraulic Press Shearing Marking Punching Machine
$30,000.00-$35,000.00/ Set
1.0 Sets (Min. Order)
metal button making machine tube punching machine power press shearing metal tin can making machine
$101,000.00-$110,000.00/ Piece
1 Piece (Min. Order)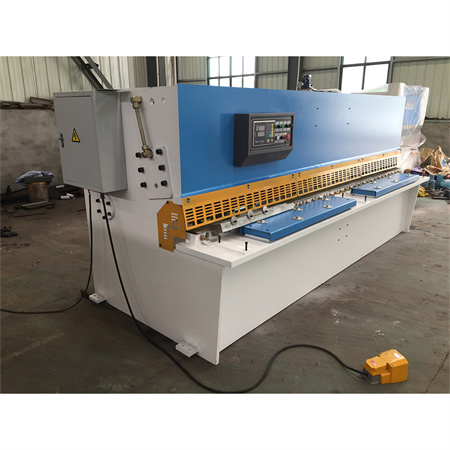 hydraulic press QA35Y-30 metal punching machines shearing machines
$12,000.00-$20,000.00/ Set
1.0 Sets (Min. Order)
E3-IN-1/1320 Suptrue 52" Electric Combination of Shear Press Brake Slip Roll sheet metal fabrication machines
$8,200.00-$10,200.00/ Set
1.0 Sets (Min. Order)
Stamping press punch puncher backing-out punch dieing out press
$6,000.00-$7,000.00/ Piece
1.0 Pieces (Min. Order)
500ton 600ton double crank progressive die metal stamping punch power Press machine
$21,000.00-$27,500.00/ Set
1 Set (Min. Order)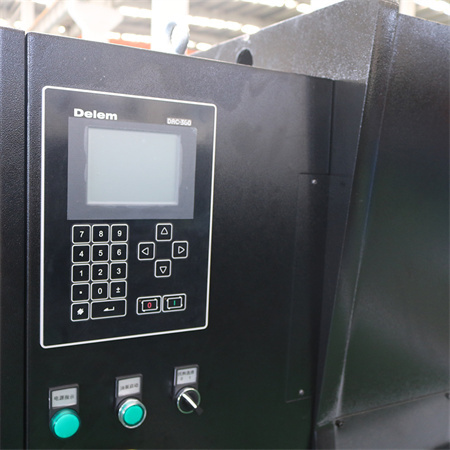 Q35Y-40 200T hydraulic punch press machine and shear Ironworker machine
$5,500.00/ Set
122 Sets (Min. Order)
Sheet Shearing Machine Automatic Hydraulic Guillotine Shearing Machine
$6,000.00/ Set
1 Set (Min. Order)
Hydraulic Ironworker, Shearing Press Punch Machine, for Angle Steel and Round Square Oval Hole Punching
$5,000.00-$7,500.00/ Set
1 Set (Min. Order)
High Quality Press Punch Shearing Machine, Hydraulic Ironworker for I-beam and Round Bar Shear, Metal Stamping
$7,200.00/ Set
1 Set (Min. Order)
Q35Y-30 aluminum pneumatic power press machine iron worker punching shearing machine hydraulic
$11,000.00-$13,000.00/ Set
1 Set (Min. Order)
1x610mm 3 In 1 Combination Of Shear Press Brake Slip Manual Shear Bend ll Machine
$293.00/ Set
1 Set (Min. Order)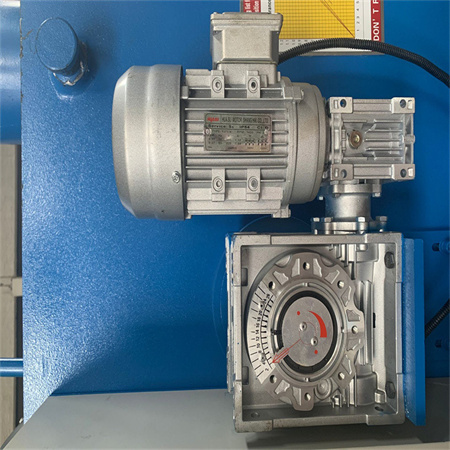 Aluminum hole punch press machine CNC pneumatic punching machine from Rbqlty
$7,900.00-$8,000.00/ Set
1 Set (Min. Order)
aluminum motor template cutting punching and power shear machine for token slot coin mint lugs punch making
$1,480.00-$1,500.00/ Set
1.0 Sets (Min. Order)
Economic Universal Hydraulic Ironworker China Manufacturers Price Safety Shearing Punching Bending And Notching Machine
$888.00/ Set
1 Set (Min. Order)
Videos
RAYMAX is the perfect place to pick up a new or used wholesale shear press machine products. Punching machines are widely used across industry to emboss or puncture sheet materials evenly and with maximum precision. Often used in combination with lathes and mills, punches are particularly useful for processing sheet metal on industrial assembly lines, but they can find plenty of applications in smaller workshops or even home DIY settings. Whatever your needs, RAYMAX's wholesale punching machine catalogue will be the place to look.
Replacing or sourcing a new shear press machine is easy with RAYMAX. Our collection includes hydraulic and pneumatic punching machines, as well as simpler manual punches and CNC punching units that can be programmed externally to deal with complex processing operations and continuous mass production. Some have servo drives installed to deliver maximum accuracy, and will be ideal for production tasks in demanding sectors like medical tools. But you can find a wide range of more affordable industrial punch machines as well, making it easy to stock metal working plants. And there are also highly mobile portable punches that can be used in repair tasks or detailed metalworking projects.
Choosing the right shear press machine is simple at RAYMAX. Our punching machines from Chinese industrial partners are divided into different types, and you can also filter instantly by management classification. Search for specialist plastic or paper presses, or stick to metal presses and find models with the right production rates, automation features, and power rating. Whatever your production demands, RAYMAX's tools catalogue has what you need, so browse the listing and pick punching machines to upgrade your business today.