Japanese high quality second hand hot punch machine hydraulic press
$3,000.00-$50,000.00/ Unit
1.0 Units (Min. Order)
1.Gantry frame structure adopts profile steel with high intensity and without deformation. 2.The cutting head can automatically move horizontally,with excellent operating visual field and safe and reliable opetation. 5.The movement of cutting head is controllde by automatic speed variation to realize flexible movement with high speed and accurate pasitioning and without impact.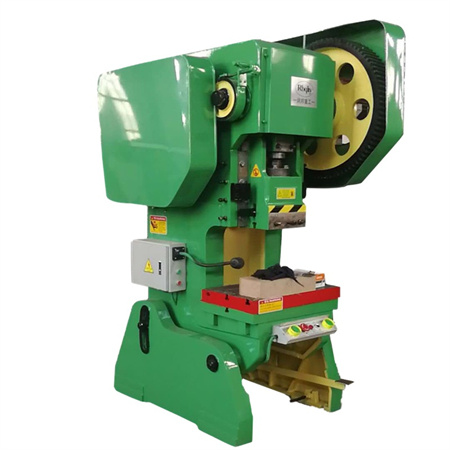 Hydraulic Press Hydraulic Hydraulic Press Machine Metal 50 Ton 80 150 200t 250 300 315 500 600 630 800 1000 Ton -10000 Ton Industrial CNC Metal Drawing Hydraulic Press Machine Price
$9,800.00/ Set
1 Set (Min. Order)
Large viewing window on stripper swing away design for ease of operation. Large two piece gauging table with rulers and stop as standard fittings. Shearing Round and square bar shear has multiple holes for a variety of sizes.
Hydraulic Press Punch 160T Hydraulic H Gantry Frame Press Machine/ Press Punch For Home Press Machine
$21,500.00/ Set
1.0 Sets (Min. Order)
2. Hydraulic System: The hydraulic system device is arranged on the right side of the press, with cartridge integrated system, flexible action, reliable work, good sealing performance. Hydraulic support safety circuit is arranged in the cylinder piston inside of the hydro-cylinder. The professional delivery team, efficient and reasonable arrangement of container space, to help customers save freight, the processing of various parts fixed.
Hydraulic Press Punch Hydraulic Press Machine Price Hydraulic Ironworker Shearing Press Punch Machine For Angle Steel And Round Square Oval Hole Punching
$5,000.00-$7,500.00/ Set
1 Set (Min. Order)
2.No hydraulic system noise, can save electricity consumption and thus reduce production costs. For long term business relations, we have more advantage terms for payment. We are a manufacture with a very rich R & D and production experience for many years.
Punch Hydraulic Press Q35Y Series CNC Punch Machine Sheet Metal Hydraulic Punching Tool Manual Punch Press -tablet
$6,500.00/ Set
1.0 Sets (Min. Order)
C ,International pneumatic components and electrical components to ensure the reliability of the overall performance. H ,System with automatic clamp protection, to avoid damage to the mold and clamp, ensuring the operation of the program continuity. J ,Equipped with a centralized lubrication system, oil can be fed directly into the lubrication points, reducing the friction of movement to pay, improve life.
Accurl CNC Turret Punching Machine/Automatic Hole Punching Machine/CNC Punch Hydraulic Press Price
$49,500.00-$57,500.00/ Set
1.0 Sets (Min. Order)
Features Adopt integrated high strength casting machine, with stress relief to guarantee long term precision. Adopts highly sensitive and reliable clutch and internationally top duplex magnetic valve to guarantee precision and safety for the operation and stop for press machine. With through electric loop design, they can be matched with various automatic devices to conduct automatic production to reduce cost, and to improve efficiency.
YL27-1000ton hydraulic press,hydraulic punch press machine metal board hydraulic drawing press
$3,000.00-$90,000.00/ Set
1 Set (Min. Order)
With high rigidity design in machine frame, welded of quality steel sheet and treated by tension elimination, improve stability and reliability of precision of the machine. In order to guarantee the machine running in stable and smooth, adopts the design of symmetrical two slid boards with balancer. 3)unloading, we use the wooden cabinet, protect the machine and can be easily used forklift to unloading machine.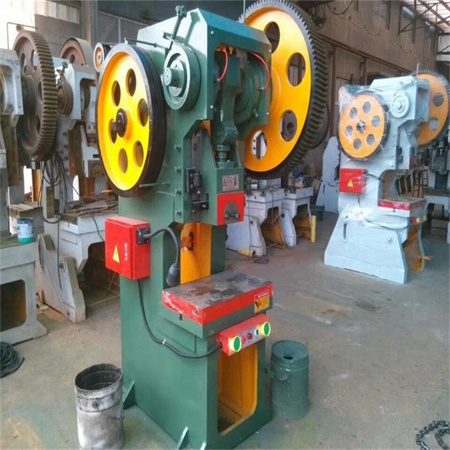 JULY new arrival custom table top 10 ton hydraulic punch press for exporter
$1,525.00-$2,025.00/ Set
1 Set (Min. Order)
Characteristics: Four Column Hydraulic Presses/Double Action Deep Drawing Hydraulic Press Used in Processing Metal Products has the black-white control and PLC controls two kinds of electrical control system. The theadjustment, manual and the semiautomatic three operation mode may realize the constant pressure and decide theregulation two sreft ways. Still permissible uses in as fluid pressure pad instead stretching workpiece's formation craft, its working pressure and the traveling schedule, may according to the craft need, adjust in the stipulatin scope.
T-shirt Hydraulic Punching Machine Hydraulic Punch Press Machine Single Column Hydraulic Press 50 Factory Price SS-P80 Plastic
$1,500.00/ Set
1.0 Sets (Min. Order)
No deflection between the turret and tools occurs during the punching process and it increase tool life. A harmonic zero backlash gear driven system provides accurate positioning and control. -All dies are positioned below the table surface preventing marking of the sheet.
Y14-200T cnc hydraulic power press for shear cutting machine, centric metal punch press machine
$9,800.00-$25,600.00/ Set
1 Set (Min. Order)
Hand pressure hydraulic press The HP-S series mandrel presses have the advantages of small volume,simple structure,and little cost. The machine is suitable for operating in the open air or the other special situation. TECHNICAL SPECIFICATION MODEL MSY-10 MSY-20 MSY-30 MSY-40 MSY-50 CAPACITYKN 100 200 300 400 500 PRESSUREMPa 40 40 40 40 40 TRAVEL mm 180+450 200+450 200+450 250+450 250+450 TALE SIZE mm 200*300 200*300 300*400 360*500 360*680 DIMENSIONmm 500*350*1300 500*350*1300 550*400*1500 1000*550*1500 1000*600*1750 WEITHT KG 100 125 150 200 260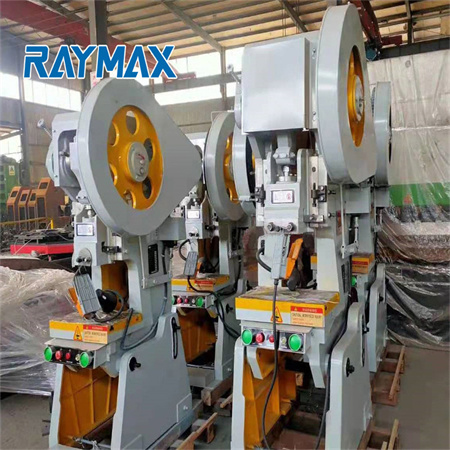 Siemens System Cnc Turret Punching Machine/automatic Hole Punching Machine/cnc Punch Press Price Automatic Pneumatic 10 Provided
$27,000.00/ Set
1.0 Sets (Min. Order)
How to choose the most suitable machine for your business9 1. Tell us the materials you use. For EXW price, clients need to arrange shipment by themselves or their agents. The buyer needs to pay the flights, housing and meals for the engineers in the local.
Metal Cutting Servo Eccentric High Speed Punch Straightening 4 Post Japan C Frame Hydraulic Nipping 45 Ton Press
$800.00-$1,000.00/ Piece
1.0 Pieces (Min. Order)
If you are interested in them,please contact us as below info. If you are interested in them,please contact us as below info. so that we will send the quotation specification of Power Press Punching Machine to you directly.
High Quality Cheap automatic hole punching machine/cnc punch hydraulic press price
$100.00-$400.00/ Piece
1 Piece (Min. Order)
We located in the beautiful coastal city – Qingdao, with the big advantages of convenient transportation and speedy logistics. We lay emphasis on management and user feedback in time, continuously increasing the level of quality, sales-service and performance to meet the requirements of users. Our company will maintain high-quality products, dedicated and efficient service, and work together with the whole world customers to create better social and economic benefits.
metal stamping for automobile parts sheet plate drawing machine hydraulic hose press cnc turret punch press
$3,769.00/ Set
1 Set (Min. Order)
Hydraulic amada turret punch press , CNC amada turret punch press , amada turret punch press machine 1. Our steelworker has Robust and accurate steel frame 2. Our steelworker has Large punch table with scales 3. Our steelworker has Removable bolster for punching flanges and channel and beam 4. Our steelworker has 2 independent hydraulic cylinders 5. Our steelworker has 2 shielded foot controls 6. Our steelworker has 2 Separate Die Openings for oversized punching 7. Our steelworker has 5 working stations for wide applications 8. Our steelworker has power inching on all 5 work stations cutting machine 9. Our steelworker has plate shear support/table and notching table 10. Our steelworker has adjustable stroke controls with indicators on both cylinders 11. Our steelworker has punching machine: Movable work light 12. Our steelworker has overload protection on hydraulic system 13. Our steelworker has electric back gauge punching machine 14. Our steelworker has optional bending attachment cutting machine 15. Our steelworker has optional 5 sets punches and dies Model Q35Y-16 ( IW-60 ) Q35Y-20 ( IW-90) Q35Y-25 (IW-110) Q35Y-30 ( IW-140) Working pressure(KN) 600 900 1100 1400 Maxcutting thickness(mm) 16 20 25 26 Maxcutting length(mm) 400 480 600 600 Tensile strength of sheet metal (N/mm²) ≤450 ≤450 ≤450 ≤450 Shear angle(deg) 7 8 8 8 Stroke of ram(mm) 80 80 80 80 stroke times(min) 8 8 8 8 Depth of throat(mm) 300 355 400 600 Max Capacities(mm) 25×16 30×20 35×25 38×28 Main motor(KW) 4 5.5 7.5 11 Length of tool(mm) 1650 1950 2355 2680 Width of tool(mm) 800 900 980 1060 Height of tool(mm) 1780 1930 2100 2350 Weight of tool(kg) 1900 2600 4800 6800 PUNCHING METRIC(mm) Max Capacities 25×16 30×20 35×25 38×26 Max Stroke Length 80 80 80 80 Throat Depth Standard 305 355 400 600 Working Height 1030 1084 1142 1209 SHEARING Flat Bar 250×16 330×20 300×25 355×30 Alternative 400×8 480×10 600×16 600×20 Blade Length 410 485 620 610 Working Height 890 894 891 897 ANGEL CUTTING At 90°cut 125×125×12 140×140×12 160×160×14 200×200×12 At 45°Mitre 70×10 70×10 70×10 70×10 Working Height 1130 1139 1200 1220 SECTION CUTTING Round/Square Bar 45 50 60 65 Channel/I bar 130×65 160×88 200×100 280×122 T bar 90×12 90×12 90×12 90×12 NOTCHING Material Thickness 10 13 14 16 Width 57 57 57 57 Depth: Vee -Rect. 60-90 60-90 60-90 60-90 Working Height 890 883 886 898 Components Options Dies
Hydraulic CNC Turret Punch press/cnc punching machine
$37,000.00-$38,000.00/ Set
1 Set (Min. Order)
We are manufacturer of construction machines, agriculture machines and power press machines. Actually, we produce most of the parts in our own factory for better cost and quality control. We'll show you the photos of the products and packages before you pay the balance.
Cnc Plate Punching Machine Sheet/hydraulic Turret Punch Press for Punch Steel Hydraulic Taiwan 380V 50HZ
$100,000.00/ Set
1 Set (Min. Order)
3. C- frame provides maximum rigidity and minimum deflection for accurate parts and long tool life. Thick plates and large columns provide you with the stable platform you need for your demanding application. 4. Fully enclosed drive, easily accessible for maintenance, eliminates, exposed over hanging parts and mechanism.
Hydraulic Press Machines for Aluminum Pan, Metal Dishes, Deep Drawing, etc
$9,800.00/ Set
1.0 Sets (Min. Order)
power press for aluminum container hydraulic press used punch tool to make pot high speed punching machine
$1,500.00-$69,999.00/ Set
1.0 Sets (Min. Order)
China manufacturer CNC punching machine Turret Punch/Servo Hydraulic Mechanical Press
$35,900.00-$69,000.00/ Set
1 Set (Min. Order)
MYT brand Hydraulic CNC Turret Punch press / cnc punching machine
$8,000.00-$30,000.00/ Set
1 Set (Min. Order)
150 Ton 4 Column CNC Punch Small Hydraulic Press Deep Drawing Press
$1,000.00-$20,000.00/ Set
1.0 Sets (Min. Order)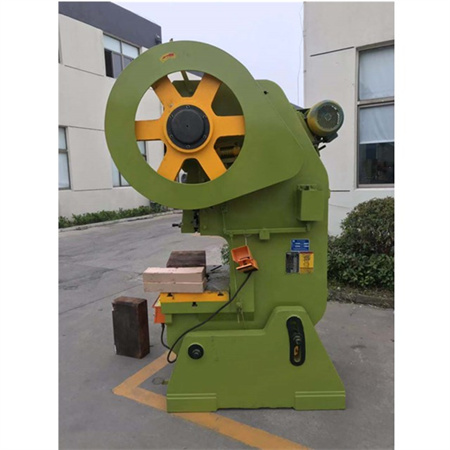 ACCURL Hydraulic CNC Turret Punch press/Automatic Hole Punching Machine
$35,000.00-$40,000.00/ Set
1 Set (Min. Order)
Hydraulic punch press JH21-250-315-400 power press machine punching
$45,090.00-$46,390.00/ Set
5 Sets (Min. Order)
50t High quality manual punch hydraulic press for sale
$500.00-$600.00/ Set
1 Set (Min. Order)
hydraulic precision punch press die cut
$5,000.00-$15,000.00/ Set
1 Set (Min. Order)
J21S deep throat power press 10Ton metal hydraulic hole punch machine
$800.00-$8,900.00/ Set
1.0 Sets (Min. Order)
CNC turret punch press, CNC Hydraulic type mechanical type Hole Punch Press, CNC Turret Punching Machine
$77,100.00-$81,800.00/ Set
1 Set (Min. Order)
Hole Punching Machine Hidrolik Press Hydraulic C Type 40 Ton 80 Ton Hydraulic Press for Square Washer Hole Punch Machine Size
$7,600.00/ Set
1 Set (Min. Order)
Hydraulic amada turret punch press , CNC amada turret punch press , amada turret punch press machine
$7,500.00/ Set
1 Unit (Min. Order)
mini small hydraulic punch press 40ton 80 ton for sale
$12,000.00/ Unit
1 Set (Min. Order)
Y41 5 Ton Punch Press Machine C Frame Hydraulic Press High Quality Mechanical Power Press 2017
$9,500.00-$9,800.00/ Set
1 Set (Min. Order)
24/32 Station Closed Hydraulic CNC Turret Punching/CNC Turret Punch Press/ CNC Punching Machine
$40,000.00-$50,000.00/ Set
166 Sets (Min. Order)
Automatic Hole Punching Machine/Hydraulic CNC Turret Punch Press
$4,222.00/ Set
RAYMAX is the perfect place to pick up a new or used wholesale punch hydraulic press products. Punching machines are widely used across industry to emboss or puncture sheet materials evenly and with maximum precision. Often used in combination with lathes and mills, punches are particularly useful for processing sheet metal on industrial assembly lines, but they can find plenty of applications in smaller workshops or even home DIY settings. Whatever your needs, RAYMAX's wholesale punching machine catalogue will be the place to look.
Replacing or sourcing a new punch hydraulic press is easy with RAYMAX. Our collection includes hydraulic and pneumatic punching machines, as well as simpler manual punches and CNC punching units that can be programmed externally to deal with complex processing operations and continuous mass production. Some have servo drives installed to deliver maximum accuracy, and will be ideal for production tasks in demanding sectors like medical tools. But you can find a wide range of more affordable industrial punch machines as well, making it easy to stock metal working plants. And there are also highly mobile portable punches that can be used in repair tasks or detailed metalworking projects.
Choosing the right punch hydraulic press is simple at RAYMAX. Our punching machines from Chinese industrial partners are divided into different types, and you can also filter instantly by management classification. Search for specialist plastic or paper presses, or stick to metal presses and find models with the right production rates, automation features, and power rating. Whatever your production demands, RAYMAX's tools catalogue has what you need, so browse the listing and pick punching machines to upgrade your business today.