Horizontal Hydraulic Press Machine Hydraulic 350tons C Horizontal Hydraulic Press Cnc Punching Machine
$11,240.00/ Set
1 Set (Min. Order)
2.All the spare parts of the machine were covered by some soft materials,mainly using pearl wool. Anyhow there is another way is through internet video face to face for machine teaching. it will help us to select the most suitable hydraulic press machine and make the best plan for you.
Hydraulic Horizontal Press Machine Horizontal Horizontal Hydraulic Press Machine Hydraulic Horizontal Press Machine Customized
$20,500.00/ Set
1.0 Sets (Min. Order)
Y27 1000 ton hydraulic press machine for wheel barrow The four column hydraulic presscan beoperated with automatic one cycle design; two hand push button design for simple and safe operation. Characteristics: Four Column Hydraulic Presses/Double Action Deep Drawing Hydraulic Press Used in Processing Metal Products has the black-white control and PLC controls two kinds of electrical control system. The theadjustment, manual and the semiautomatic three operation mode may realize the constant pressure and decide theregulation two sreft ways.
Hydraulic Press Machine Horizontal Press Machine Hydraulic Four-column Hydraulic Press Machine 160T Sheet Metal Deep Drawing Machine Hydraulic Press Horizontal
$12,000.00-$18,000.00/ Set
1 Set (Min. Order)
pls advise the rated pressure ,we will design the hydraulic embossing press machinefor you. When you send the hydraulic embossing press machine inquiry to me,please advise the rated pressure,or choose the model according our website info. so that we will send the quotation specification of hydraulic embossing press machine to you directly.
Hydraulic Press Hydraulic Press Brake Hydraulic 25KW Peak Power Intelligent Flexible NC Press Brake
$131,080.00/ Set
1 Set (Min. Order)
3. C- frame provides maximum rigidity and minimum deflection for accurate parts and long tool life. Thick plates and large columns provide you with the stable platform you need for your demanding application. 4. Fully enclosed drive, easily accessible for maintenance, eliminates, exposed over hanging parts and mechanism.
Hydraulic Press Press Brake Delem WE67K-63T2500 8+1 Axis Delem DA66T Controller With Corwing System CNC Hydraulic Press Brake
$15,700.00-$32,000.00/ Set
1.0 Sets (Min. Order)
We promise if there is any Problems of the hydraulic press machine during the quality warranty not by outside force, we will replace a new one for free. Our synchronous PLC hydraulic system had played a great role in the China high-speed railway constructions. (M50-Tr1000) Our products have been widely used in industrial field such as steel plant, cement industry, chemical and refinery, bridge, railway construction and maintenance.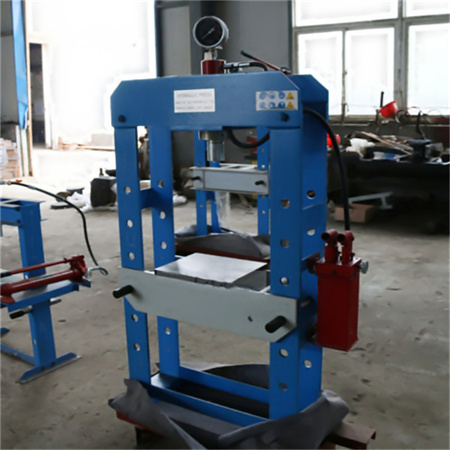 Press machine Azhur-3 Horizontal for frameless arch construction, metallurgy industry equipment in stock
$5,820.00/ Piece
1 Piece (Min. Order)
3) Independent electrical control, reliable , auto-visual and convenient for maintenance. 4 ) Independent electrical control, reliable, audio-visual and convenient for maintenance. 6. The pressure, stroke, and time of pressure maintaining can be regulated.
Hydraulic Horizontal Punching Press Machine for alignment and stamping
$13,000.00-$15,000.00/ Set
1.0 Sets (Min. Order)
deep metal hand press power press machine Product description YA28 SERIES : Features: with sufficient rigidity, high precision, low power consumption, master cylinder, retractable cylinder, the next cylinder can be a single point of action, you can also interlock semi-automatic, active beam speed control, can do no-load rapid decline The main supporting parts using imported brands, machine durable, durable, optional displacement sensor or pressure detection, electro-hydraulic proportional control, the use of imported materials, Touch screen digital display setting device Special products (such as hand dish, etc. area of 16,000 square meters, hs currently hired 120 employees, 20 engineers and technicians included, as professional in mechanical manufacturing and processing. YDK-D SERIES : Mechanical characteristics and use The use of the overall welding frame bed, with sufficient rigidity, the use of the next type of fuel tank, replacement and cleaning tank convenient, fast, high efficiency, according to the required different technology, the size of the pressure in the set range can be adjusted, the main accessories The use of imported brands, machine durable, electronic control for a variety of user pressure choice Simple structure, easy operation, the motor power is small Uses: metal products, embossing, forming, shallow stretch, cut, trimming, Trimming the typical products, stainless steel cutlery, strap case, glasses frame Oh, signs, plastic toys, stainless steel products on the plastic handle accessories Large tonnage is particularly suitable for non-stick pan stainless steel sheet into the process at the end of the complex Product Pic.
DH-DY16A Horizontal Hydraulic Metal Press Break Machine
$2,600.00-$3,000.00/ Set
1 Set (Min. Order)
It is one of the best and odest CNC plate processing manufacturer in China. The people at Bohai have a long solid history of producing the most advanced machine tools in the business. We hope you will join the satisfied customers who own BOHAI machine, because we know you are our future.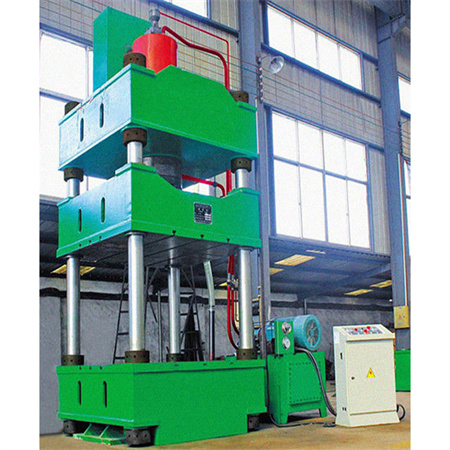 Deep drawing hydraulic press for 1000 ton hydraulic press/hydraulic press price/hydraulic press machine
$26,000.00/ Set
1.0 Sets (Min. Order)
Hydraulic Horizontal Arc Punching Machine Characteristics: 1.arc punching 30° to 90° 2.favorable or adverse punching 3.process both stright and bend tube 4.wider processing, easy to operate, easy to change mould and low noise . ,Ltd, a company with more than 20 years pipe manufacture history, specializing in cutting, bending, shrinking,chanfering processing equipment such as medium-sized machinery manufacture enterprises. We have nearly eight categories and fifty types of pipes processing machines, such as cutting machine, CNC bending machine, wire bending machine, chamfering machine, pipe end forming machine and so on.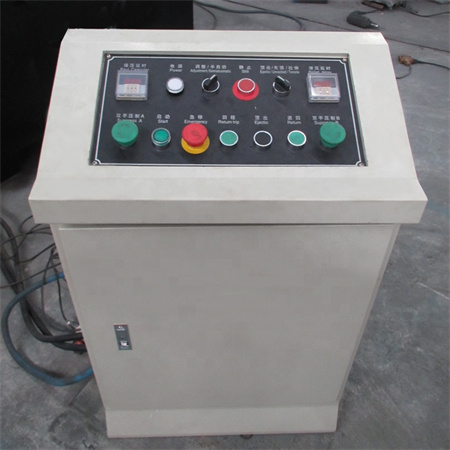 Horizontal hydraulic press machine factory since 1997, ground hydraulic press
$10,000.00-$99,900.00/ Set
1.0 Sets (Min. Order)
Y27 1000 ton hydraulic press machine for wheel barrow
$1,000.00-$25,000.00/ Set
1 Set (Min. Order)
aluminium utensils manufacturing cookware making horizontal 200 ton Four column hydraulic press machine
$9,150.00-$9,200.00/ Set
1 Set (Min. Order)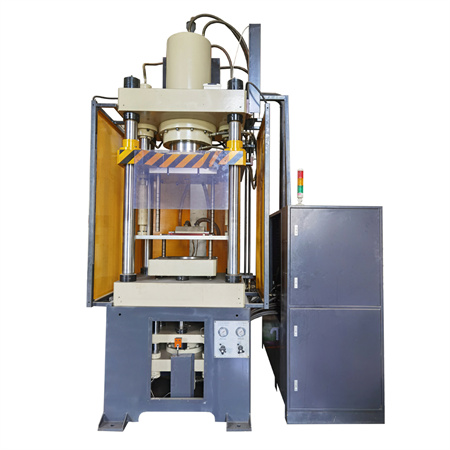 Y41 5 Ton Punch Press Machine C Frame Hydraulic Press High Quality Mechanical Power Press 2017
$9,500.00-$9,800.00/ Set
1 Set (Min. Order)
500 Ton Power Horizontal Mooving Handle Press Machine for Sale
$37,000.00-$40,000.00/ Set
1 Set (Min. Order)
hydraulic press machine HP-50 HP-63 tons hydraulic presses
$2,490.00-$2,680.00/ Set
1 Set (Min. Order)
China KIET high quality Hydraulic Workshop Press Machine
$1,000.00-$15,000.00/ Set
1.0 Sets (Min. Order)
Sheet Metal Embossing Machine 2000 Tons Security Door Horizontal Hydraulic Press
$2,000.00-$20,000.00/ Set
1 Set (Min. Order)
Small Gantry Hydraulic Press Hydraulic Press Portal Straightening Machine Press
$2,250.00-$2,450.00/ Set
2 Sets (Min. Order)
160T horizontal hydraulic metal stamping press machine
$4,000.00/ Set
1.0 Sets (Min. Order)
steel spoon making aluminium 150 Ton cookware manufacture machine hydraulic press machine
$23,600.00/ Piece
1 Piece (Min. Order)
JULY high precision 5 ton small c frame hydraulic punch press machine
$1,946.00-$2,545.00/ Set
1 Set (Min. Order)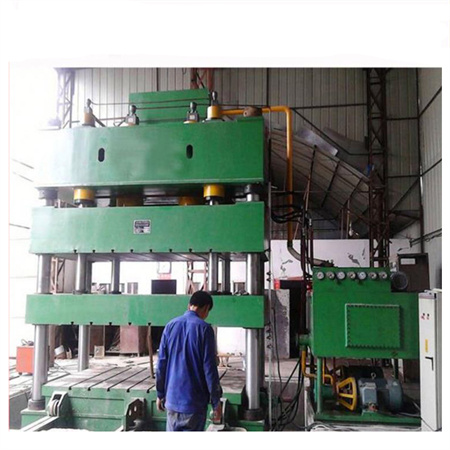 Horizontal cold extrusion press machine impact extruded aluminium can bottle press machine
$15,000.00-$60,000.00/ Set
1.0 Sets (Min. Order)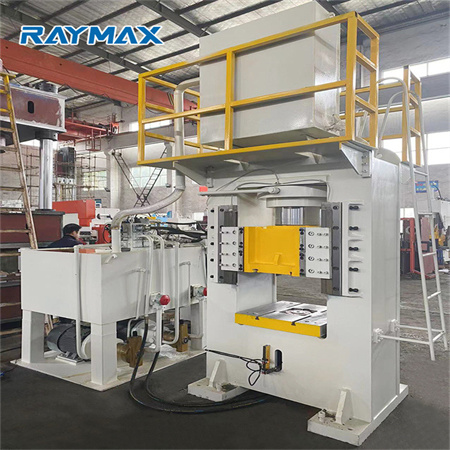 Latest customized equipment 2020 horizontal press mounting hydraulic press machine aluminum profile copper square tube process
$36,000.00/ Set
1.0 Sets (Min. Order)
Top Sale in market horizontal hydraulic press machine, punch press with automatic feeder
$20,000.00/ Set
1 Set (Min. Order)
CE STANDARD QUALITY PRESS MACHINE,CNC PRESS MACHINE,200T 300T HYDRAULIC PRESS
$1,000.00-$100,000.00/ Unit
1 Unit (Min. Order)
Hydraulic Horizontal Arc Punching Machine
$5,000.00-$7,200.00/ Set
1 Set (Min. Order)
Yongheng Hydraulic 4-Column 200 Ton Hydraulic Press Machine For Dish End Pot Making Machine For Aluminum Sheets
$2,520.00-$2,560.00/ Set
1 Set (Min. Order)
USA Hot Sale Single Column C type hydraulic Press machine
$3,600.00-$4,680.00/ Set
1.0 Sets (Min. Order)
Good Price 120T 400T 800T 1400TAutomobile Beam Forming Hydraulic Press Machine 100 ton In China
$10,000.00/ Set
1 Set (Min. Order)
Metal forming YL-160T Hydraulic H frame press machine
$21,000.00/ Set
1 Set (Min. Order)
BMC/SMC Composite Material Moulding Hydraulic Press Machine
$5,000.00-$20,000.00/ Set
1.0 Sets (Min. Order)
MC Best Selling Hydraulic Presssure Hole Press Hydraulic Drum Press Accessories In Hydraulic Press
$6,025.58-$6,958.36/ Set
1 Set (Min. Order)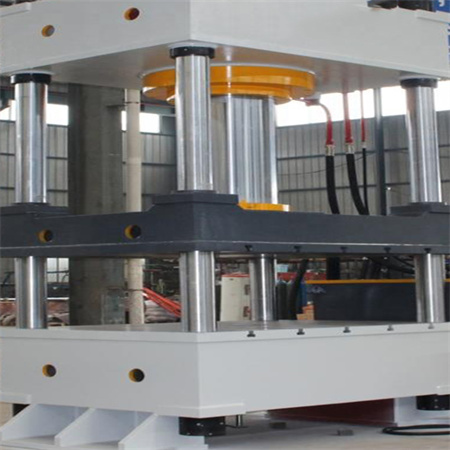 Hydraulic Machine Forging Hydraulic Cold Forging Press Forming Machine for aluminum cookware
$299,000.00-$300,000.00/ Piece
1.0 Pieces (Min. Order)
Videos
RAYMAX is the perfect place to pick up a new or used wholesale horizontal hydraulic press machine products. Punching machines are widely used across industry to emboss or puncture sheet materials evenly and with maximum precision. Often used in combination with lathes and mills, punches are particularly useful for processing sheet metal on industrial assembly lines, but they can find plenty of applications in smaller workshops or even home DIY settings. Whatever your needs, RAYMAX's wholesale punching machine catalogue will be the place to look.
Replacing or sourcing a new horizontal hydraulic press machine is easy with RAYMAX. Our collection includes hydraulic and pneumatic punching machines, as well as simpler manual punches and CNC punching units that can be programmed externally to deal with complex processing operations and continuous mass production. Some have servo drives installed to deliver maximum accuracy, and will be ideal for production tasks in demanding sectors like medical tools. But you can find a wide range of more affordable industrial punch machines as well, making it easy to stock metal working plants. And there are also highly mobile portable punches that can be used in repair tasks or detailed metalworking projects.
Choosing the right horizontal hydraulic press machine is simple at RAYMAX. Our punching machines from Chinese industrial partners are divided into different types, and you can also filter instantly by management classification. Search for specialist plastic or paper presses, or stick to metal presses and find models with the right production rates, automation features, and power rating. Whatever your production demands, RAYMAX's tools catalogue has what you need, so browse the listing and pick punching machines to upgrade your business today.